314 Main Street   |   Hackettstown, NJ 07840   |   Phone: (908) 850-0224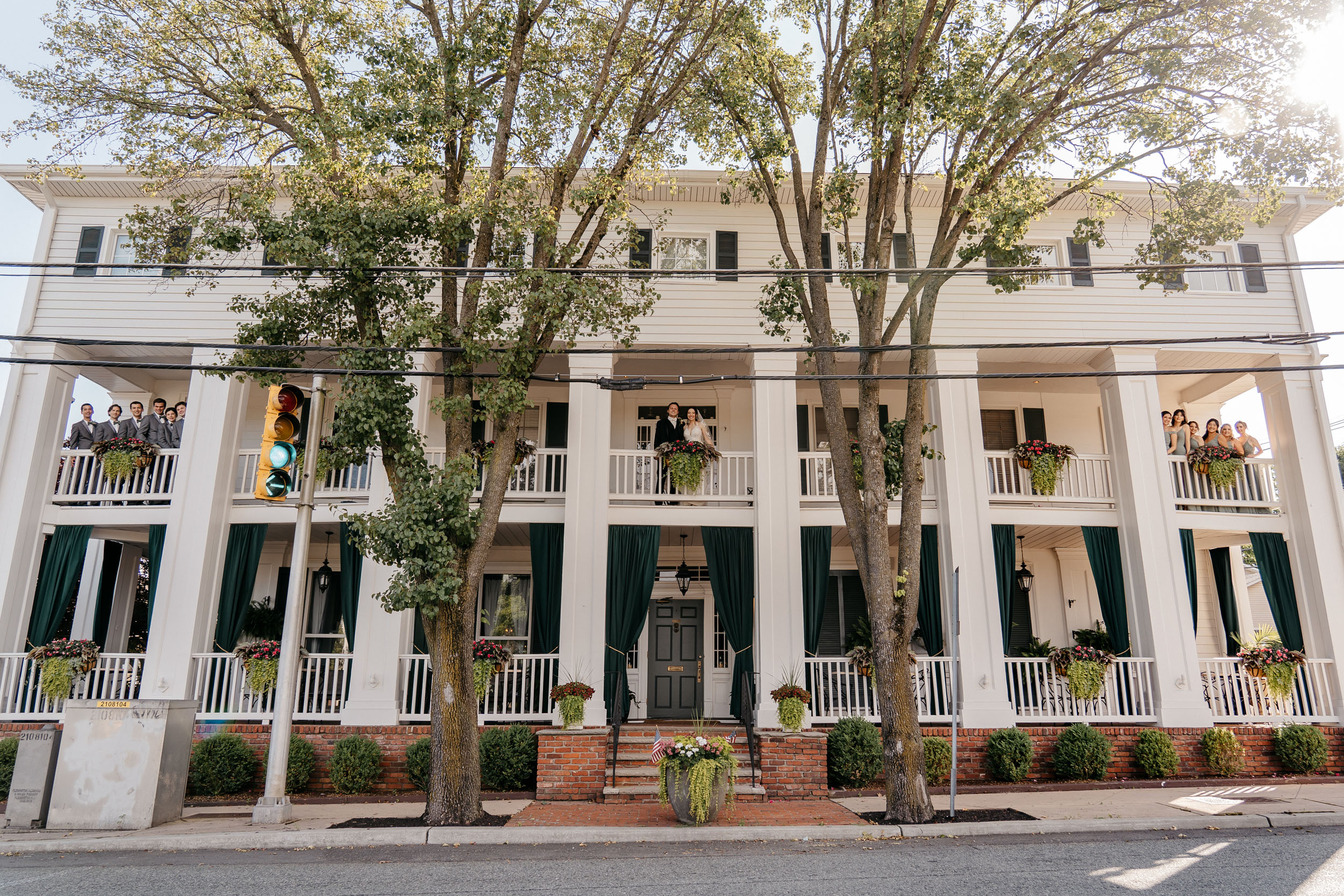 Where History Meets Modern Elegance
Located in picturesque Hackettstown, New Jersey, David's Country Inn is an elegantly restored Victorian mansion with a distinguished history. Originating as The Warren House, the building was named in honor of General Joseph Warren who died at the battle of Bunker Hill in 1775. Built of logs in 1787, The Warren House's existing frame structure was constructed in 1840 and served as an inn for 152 years. There were twenty-four guest rooms, two parlors, a bar and dining room. In its' earliest days, the inn was a stagecoach stop.  After many years of neglect, the building was purchased by Louis J. Falzarano, Jr. and his wife Theodora who transformed it into David's Country Inn in the spring of 1978. Louis passed away in 2009 and his children Christopher and Jordan took it over and run it alongside their mother.
Elegantly restored, David's Country Inn now operates as an exceptional wedding and event space. Hosting only one wedding per day, the mansion is exclusively for you and you only.  For a quiet, intimate affair or a lavish celebration, your guests deserve the timeless elegance and exacting service we provide in an atmosphere of gracious country hospitality.
For 46 years, the Falzarano family has owned and operated David's Country Inn. Most of our friendly and experienced staff have been with us for years and even decades. We invite you to contact our catering directors, Chris Falzarano or Jordan (Falzarano) Ferrara for a personal tour. We look forward to welcoming you.